Board of Directors:
Margot Franssen, O.C., Founder, Co-chair
Margot Franssen passionately and effectively brings women's issues to the forefront of public consciousness. Margot founded The Body Shop Canada which raised awareness and funds and dedicated thousands of volunteer staff hours to help STOP Violence Against Women. 
Sheila O'Brien, C.M., Founder, Co-chair

Sheila O'Brien has 35 years of experience in the oil, gas, pipeline, and petrochemical sectors around the world, and is currently a business advisor and corporate director. She currently sits on the Board of Directors for Gildan Activewear, The Alberta Energy Regulator, and PPP Canada, and she previously served on the boards of Advantage Oil and Gas, Skye Resources, Transforce Corporation, the Alberta Energy Regulator and CFM Majestic/Vermont Castings.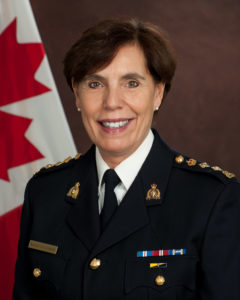 Shirley Cuillierrier, Assistant Commissioner, Senior Advisor on Reconciliation and Missing and Murdered Indigenous Women & Girls, RCMP
Shirley Cuillierrier joined the Royal Canadian Mounted Police in 1982 in Montreal, Quebec. She spent 15 years in operational policing in Atlantic Canada before joining the Prime Minister's Protective Detail in Ottawa in 1996. 
Dr. Marie Delorme, C.M.
Dr. Delorme is an accomplished Métis woman who for decades has shattered stereotypes about indigenous people. She has reached senior executive levels in a large corporation, has overcome great personal adversity, and has built successful entrepreneurial ventures.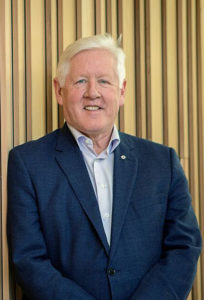 Bob Rae, Partner, Olthuis Kleer Townshend LLP, P.C., C.C., O.Ont, Q.C.
Bob Rae is a senior partner at Olthuis Kleer Townshend LLP, where he works with First Nations as legal counsel, advisor, and negotiator. He served as Ontario's 21st Premier from 1990 to 1995 and Interim Federal Leader of the Liberal Party in 2011- 2013.   
Peter J. Warrack, M.Scs, CAMS, CBP, CFE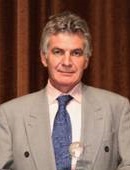 Peter Warrack is the Director of Anti-Money Laundering (AML) and Counter Terrorist Financing (CFT) at the Bank of Montreal (BMO). Prior to his current role, he built two highly capable AML Financial Intelligence Units at the Royal Bank of Canada (RBC) and BMO, often described as "Universities of AML". 
Barbara A. Gosse, MScPl.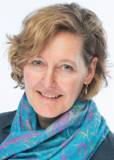 Barbara Gosse is the Chief Executive Officer of The Canadian Centre to End Human Trafficking, and the former Senior Director of Research, Policy and Innovation of the Canadian Women's Foundation. Barbara played an instrumental role in The National Task Force on Sex Trafficking of Women and Girls in Canada.